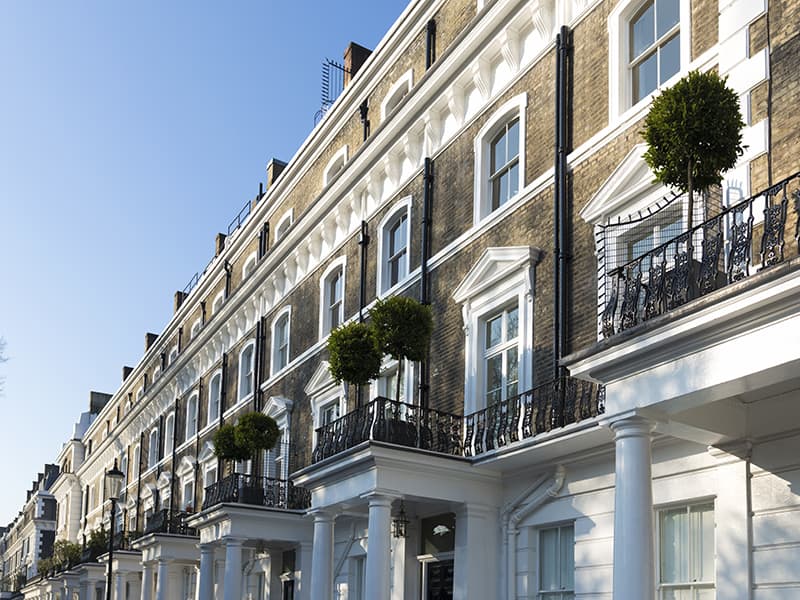 Since Brexit, the London residential market has attracted many high-net-worth Thais looking to diversify their investment portfolios by acquiring properties in other core overseas property markets. While London is a big city that comprises several 'old' and 'new' residential areas, recent observations from JLL show that Kensington and Chelsea are among prime residential areas in Central London that draw strong interest from Thais, particularly those who look for both returns on rentals and capital gain on the long term.
Rental properties in Chelsea and Kensington are highly sought after, particularly as the areas can offer both traditional and modern housing. Despite an underlying strength of demand, the lettings market has suffered from an oversupply of available properties during the course of 2016 and this has led to a decline in rental values. However, the market has recently returned closer to an equilibrium given that much of the excess stock has now been absorbed by new tenants. Rental levels are therefore expected to remain at similar rates throughout 2017 before rising marginally in 2018.
The popularity of Kensington and Chelsea submarkets has stemmed from the two areas' blend of history, royalty, fame, trendiness and wealth that makes these districts unique places to live. Even though both areas have some of the most expensive homes in London and in the UK, they are more than just high-end housing. They represent an engaging contrast between the old and the new and, most importantly, the traditional values of the areas are always maintained even when new developments are delivered.
Asides from a good potential to generate consistent income stream from rentals, a strong potential to offer capital appreciation on a long term is another factor to which Thai investors are giving high value.
The housing offer in Kensington and Chelsea is constantly changing. The historic building stock is often maintained and modernised through the renovation of frontages or the redevelopment of individual or small groups of properties. New developments are rare as there are only few parcels of land that can be assembled to provide sizeable new projects. When the latter does happen, it generally contributes to a sense of excitement in the London housing market. Compared to the previous year, 2017 should be a more stable year for Kensington and Chelsea with the supply of some new schemes adding diversity to the established second-hand market.
Underlying demand for homes in these submarkets remained robust throughout 2016 despite some headwinds. Most importantly, the stamp duty reforms have significantly increased transaction costs for higher value properties. Uncertainty, both before and after the EU referendum, compounded the stamp duty effect. Both headwinds have acted as a brake on activity with the number of transactions notably lower than usual, especially during the second quarter of 2016. However, buyers and sellers are now adjusting to the new stamp duty regime and to the ongoing Brexit discussions. This acceptance was reflected in the higher turnover witnessed during the final two quarters of 2016 and early 2017. Crucially, it is expected that the trading momentum will accelerate as we progress through 2017.
The start of 2017 has been much brighter for both the sales and the lettings markets in Kensington and Chelsea following a challenging 2016. Both markets have seen a recovery in transactions and this is expected to continue during the remainder of this year now that most of the imbalances have diminished. While sales prices and rental values are forecast to remain broadly the same throughout 2017, they are expected to push higher from 2018.
With positive prospects for the Kensington and Chelsea residential markets and strong interest from prospective Thai buyers, it would not be surprising to see a number of future London property exhibitions in Thailand featuring residential projects from those two markets.
-------------------------------------------------------------------------------
Maarten Prins is the head of international residential property services at JLL. For more insight into the London residential market, reader can contact him by email: Maarten.Prins@ap.jll.com, or visit www.jll.co.th