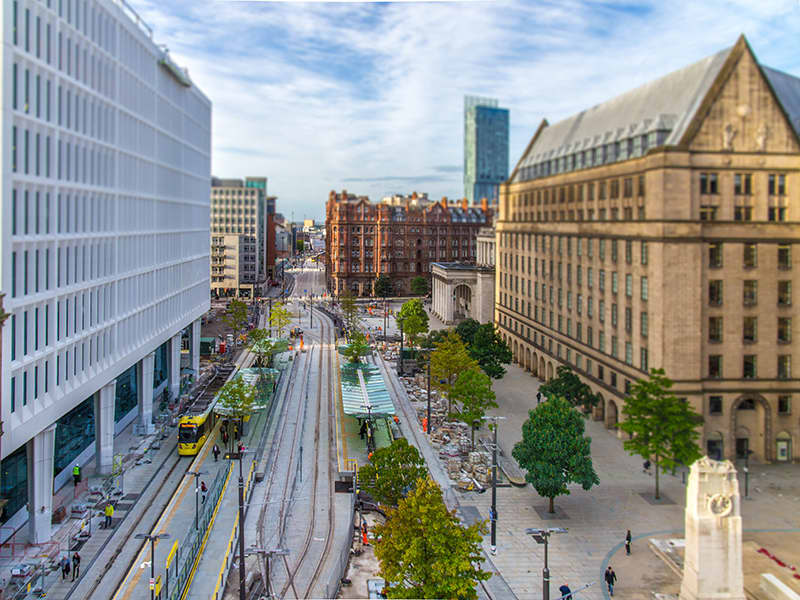 After the Brexit referendum, there have been many UK property exhibitions held in Bangkok, focusing mainly on residential projects from London. This is justified because strong demand fundamentals, structural undersupply of residential units and dynamic environment make London a favourable location for residential investments. However, in doing so there is a risk that one overlooks the regional cities in the UK. Some of these cities have significant potential for residential investments with Manchester as a prime example. 
Not only represents Greater Manchester, with 2.8 million inhabitants, the largest functional economic area outside London, but it is a world-class business and investment location as well with all the benefits and attractions of a vibrant European metropolis. Moreover, 'the world's first industrial city' was recently hailed as one of the best cities to live in and has managed to re-invent itself as a world capital of culture and arts attracting many tourists each year. 
The economic figures speak for themselves: employment growth in Manchester has outperformed the UK average in the past 20 years and is forecast to grow at a faster rate than the UK average over the next five years. The current unemployment rate is a low 2.5% and growth in office-based employees has out-paced the UK at an average growth rate of 2.1% over the past 20 years. Bank of New York Mellon, amongst others, has set up one of its three global hubs in Manchester, while all of the 'Big 4' professional services firms (PwC, Deloitte, EY and KPMG) have a strong presence in the city.
Businesses in Manchester can draw from a highly educated labour pool as the city has no less than four excellent universities - Manchester University, Manchester Metropolitan University, the University of Salford and the University of Bolton – as well as a further 18 universities and higher education institutions within an hour's drive, broadening the scope for recruitment. 25% of the labour pool is educated to degree level with many higher education institutions and colleges offering vast ranges of practical training and vocational courses to match recruitment needs. Manchester also boasts an excellent graduate retention rate of 51% – second only to London in terms of retaining skilled graduates post-graduation.
Connectivity by all modes of transportation is outstanding. Manchester Airport is the third busiest airport in the UK, after London Heathrow and Gatwick, with flights to around 200 destinations around the world and used by 25 million passengers in 2016. The city also has an extensive and well-connected road and railroad network.
The city's strong economic fundamentals have resulted in Manchester having one of the most active residential markets in the UK, where capital growth has outperformed regional and national averages. The city centre population has risen fivefold in just 15 years from 10,000 in 2000 to more than 50,000 in 2016 and expected to be 80,000 by 2024 - the fastest growing city centre population in the UK. This is expected to further boost capital growth and rental growth in the residential sector, with JLL forecasts of 28.2% - the highest in the UK – and 20.5% respectively between 2017 and 2021. Popular residential areas in the centre are St. John's/Deansgate, which is considered to be Manchester's prime residential market due to its proximity to the CBD, as well as adjacent Castlefield. 
Prices of investment-grade residential units in Manchester starting from GBP 400 per square foot within a price regime that has appeared attractive to Thais buying UK properties. Coupled with positive investment outlook, this will likely make Manchester another investment destination of choice for Thais.
By Maarten Prins, Head of International Residential Property Services at property consultancy JLL