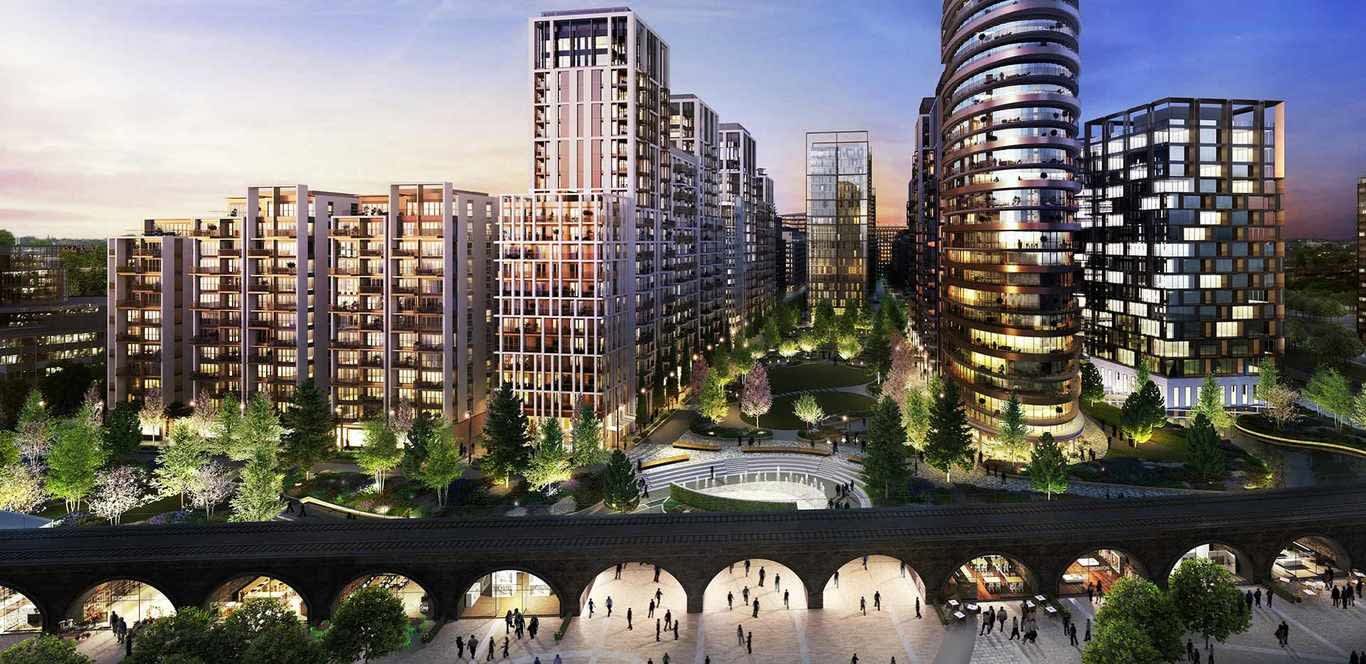 Sitting beside the former BBC headquarters, this massive 1,465-home neighbourhood features top-notch amenities, a wide network of transportation links, and a community of private renters that is increasingly growing in recent years.
For most property investors, White City in West London has been relatively unknown due to the bulk of London's regeneration projects happening in the central and eastern districts.
Located in the middle of Notting Hill to the East and Shepherd's Bush to the South, White City has been an "industrial wasteland" for so many years.
But with excellent transport links including the Central, Hammersmith and City, and Circle tube lines, it's only a matter of time before it becomes a hotbed for housing development.
White City Receives A Makeover
Everything changed when the Hammersmith and Fulham Council collaborated with developers Westfield, Stanmore and Berkeley St. James, and Imperial College London to create a massive regeneration program called The White City Opportunity Area – an £8 billion project that is set to bring 6,000 new homes and 10,000 new jobs to White City by 2028.
This project will make White City a hub for employment, business, retail, and education.
The momentum came in full swing with the opening of Westfield Shopping Centre in 2008.
With over 300 retail units and over 20 million visits per year, Westfield is currently the largest indoor shopping center in Europe.
Another significant development in White City is the Imperial College Campus – a 23-acre research campus that consistently ranks as one of the top 10 academic institutions in the world.
Long-term renting can be a lucrative business in the next few years as the campus population around White City increases thanks to its proximity to excellent schools like Kings College, LSE, UCL, and Imperial College.
 
Additionally, White City Place, formerly known as the BBC Media Village, is being redeveloped as a business district made up of The MediaWorks, The WestWorks, and Garden House. Developers are finding ways to turn vacated and dilapidated structures into prime real estate properties to attract both business and residential tenants. 
Connectivity plays a significant role in creating demand in White City's property market.
The Shepherd Bush Overground station already received a £3.9 million upgrade ahead of the Westfield expansion. Meanwhile, the Old Oak Common station is getting a £1.3 billion facelift.
And by 2026, Old Oak station will be the most technologically advanced rail network and transport hub in the U.K.
Another improvement that is well underway is the ongoing project on the Hammersmith & City Circle lines.
According to CBRE, the rehabilitation will provide up to 32 trains per hour plus a 33% increase in passenger capacity. CBRE says this upgrade can potentially add a 2.4% increase to house prices in White City by 2021.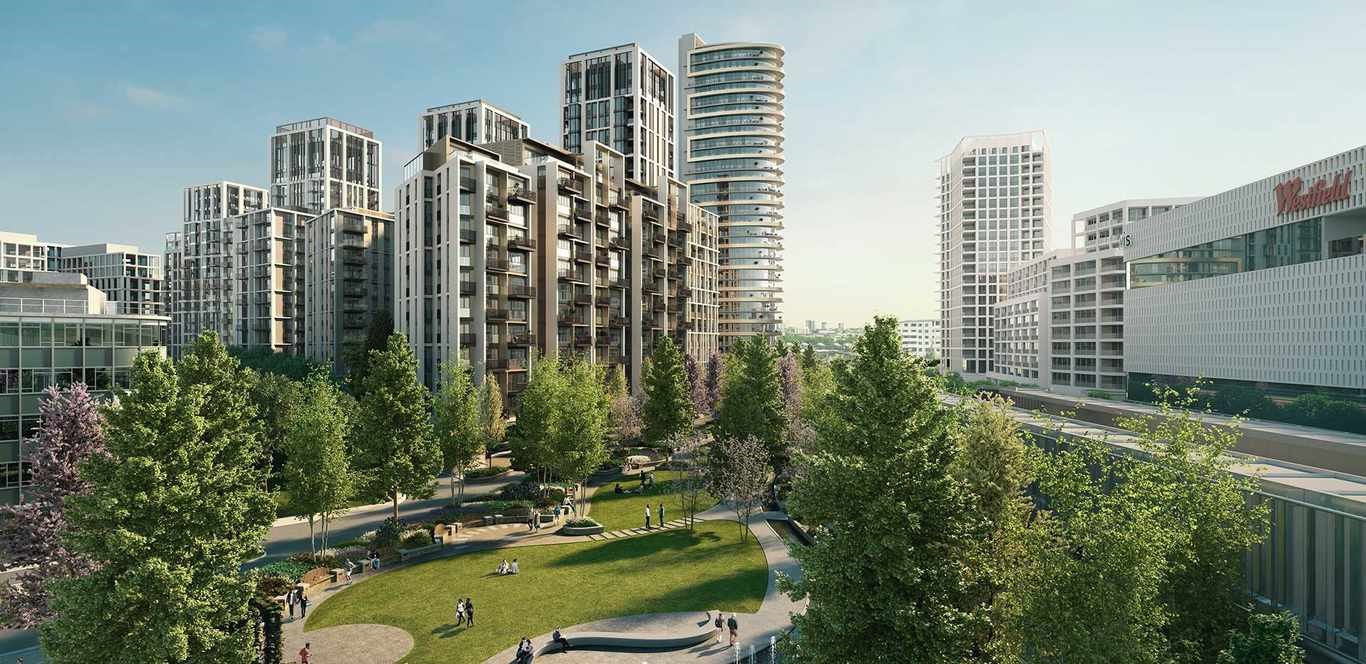 White City Promises a Lucrative Investment Opportunity
White City offers a unique balance of affordability and growth which bode well for overseas investors.
For instance, the local housing market has been trending upwards in the last five years at 43% (7.5% per annum) over that period.
Demand for new homes is positive with 54% of residential units under construction already sold despite the average rent increasing by 14.6% over the past three years. 
Part of White City's continued success in the housing market is the quality of its buyers.
Over the past ten years, the number of private rented sector increased by 75%.
Currently, there are over 25,000 private renters in the surrounding area who earn over £60,000 per annum.
Add that to the 5,000 student population in the area, and anyone should see why the demand for homes is steadily growing over time.
Experts agree that this demand will continue to grow as White City welcomes more businesses, students, and workforce to fuel its growth.
What's surprising is how affordable a White City property compared to its high-end neighbours like Holland Park and Notting Hill. 
Recent data from CBRE shows that the average house price in White City is only £704,000.  
Meanwhile, the average sales value in Notting Hill and Holland Park is £2.3 and £2.6 million respectively.
For those who wish to take advantage of White City's affordable, yet lucrative property market, there's White City Living by St. James provides the best of both world.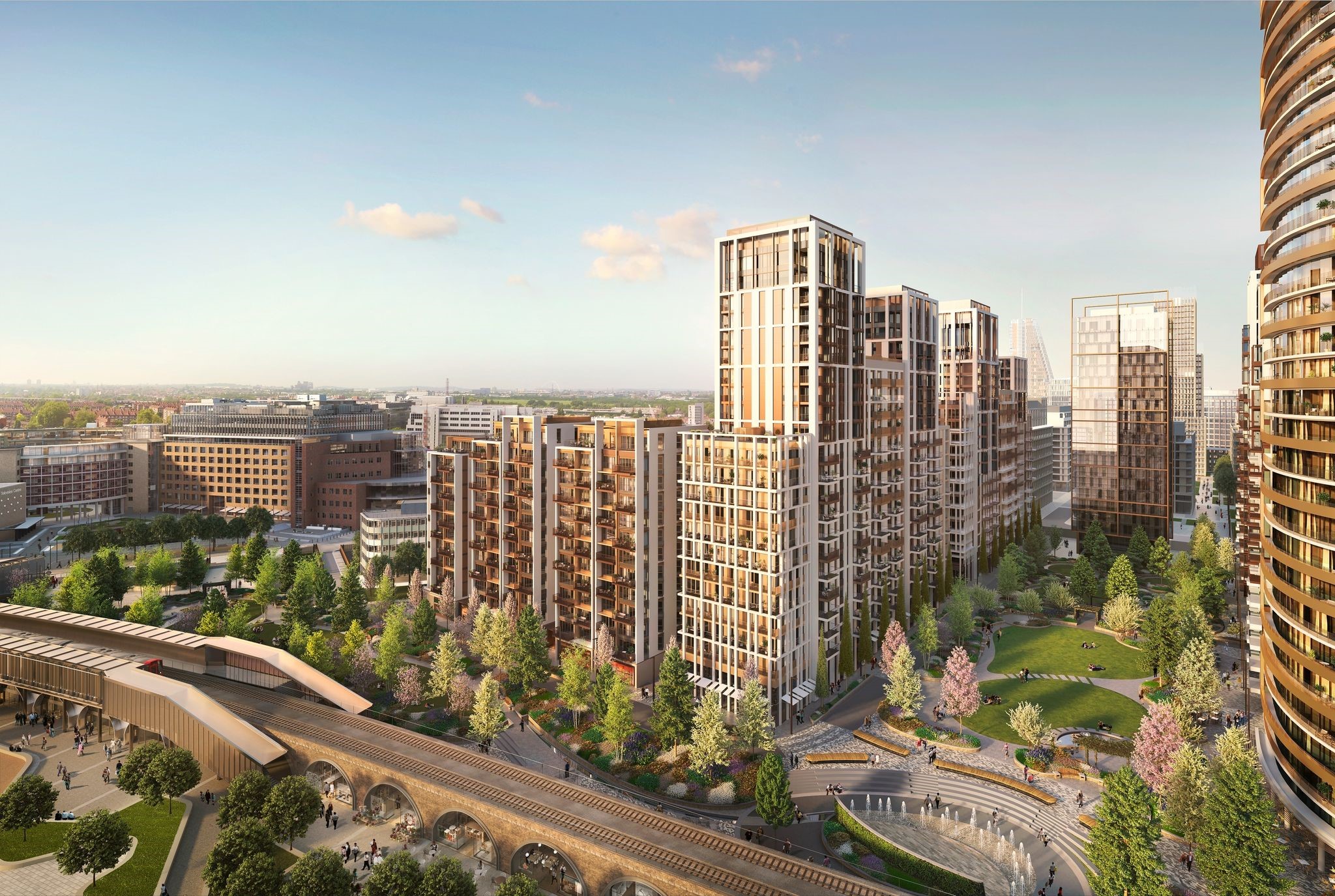 White City's Newest Crown Jewel
White City Living consists of more than 1,800 new homes including suites, apartments, penthouses, and duplexes set among eight acres of gardens, private courtyard, and water features including a new five-acre park.
Additionally, White City Living will provide a variety of shops, restaurants, and open spaces for events.
Not far from the project are two Zone 2 Tube stations which will bring the Capital right at your doorstep – Westfield in 2 minutes, Marble March in 10, and West End in 15.
With its extensive transport links and accessibility, White City Living could be an attractive destination for long-term renters who work in the West End and the Capital's financial district.
For more details about White City Living, you may attend JLL's exhibition in Bangkok Thailand.
RSVP
One on One session with Presentation
Date: 25-26 May 2019 (Sat&Sun)
Time: 10.00am – 5.00pm
Place: 2/F St Regis Bangkok
Contact number: +6681 617 1492 and +6684 910 0404
Email:    Napapat.Wanitcharat@ap.jll.com
               Suparat.Chongsathien@ap.jll.com